Luxury experience
Are you looking for a unique experience in Prague for your foreign customers? We are offering our unconventional truffle tour, in the course of which you, together with the best-known truffle hunters, can get down to the secrets of the quest for truffles.
For your customers, we will prepare unforgettable moments, spent with us and our four-legged expert in searching truffles, Nela. During our tour, they will learn everything about secret know-how of truffle hunters, training truffle dogs and piglets, punctured tyres and burning cars, exorbitant prices at auctions and truffle mafia…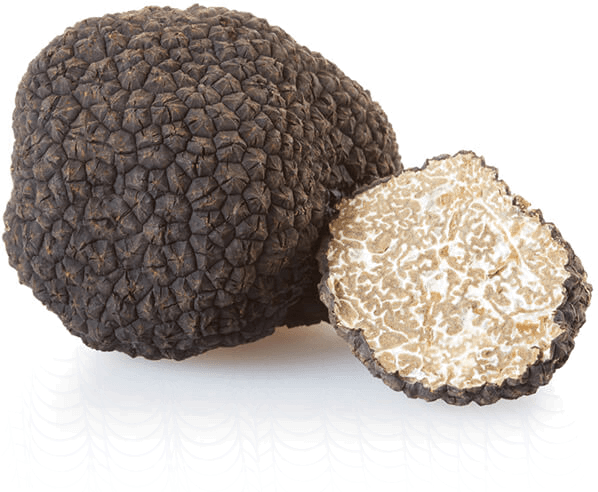 All your wishes come true
For you and your clients, we are able to make an offer tailored to the size of a group, a kind of truffle menu, dinner/lunch, and an accordingly tailored price as well.
We work both with smaller groups of 10 people and with groups of more than 60 people, too. Maximum capacity of one tour is 70 guests. The tour is in English or with an interpreter.
We can pride ourselves on excellent reviews we received on popular tourist platforms.
Course of a tour:
The tour itself consist of a few parts, in the course of which our guests will hear about our beginnings and exacting training of our dog. Then there is the climb up to Petrin Hill with the presentation of the search of truffles. After reaching a magnificent lookout, there will be views of notable Prague's sights and our talk about the history of the city.
The highlight of the whole tour is truffle lunch with the square portion of truffles in a nearby restaurant with a gorgeous view. Every guest will also receive a fresh truffle as a small present.
Tour:
It goes up the hill on solid pavement and it is accessible for wheelchairs as well.
The only exception is the lookout, which is not suitable for wheelchairs due to a few stairs. Further arrangements, comfortable for everybody, are available, though.
Lunch or dinner:
We can offer a one-course or luxurious four-course tasting menu.
We are totally ready to adapt ourselves to your schedule, whether you want lunch, dinner or food during the day for your clients.
We are ready to offer vegan, vegetarian or gluten-free food, and fulfil other dietetic requirements.
From November to the end of January, we can offer a menu, a part of which is a very expensive and appreciated white truffle lion of Piemont, Tuber Magnatum. Your customers would then have an extraordinary chance to taste this delicacy in a restaurant with a fascinating view of Prague's beauties.

Truffle as a gift
We also offer a large number of truffle products, which can be bought here by your guests after lunch and brought home as untraditional gifts. We have both fresh white and black truffles, and products such as truffle honey, truffle salt, truffle sauce, truffle oil, mandolins for truffles and lots of others.
Tourist are allowed to bring fresh truffles home, with the exception of Australia, New Zealand and some Asian countries.
Prices are always specified individually according to your requirements which we really try to meet. You can contact us directly or via our form. We will answer in no time at all.
Your Truffle Hunters
We are looking forward to meeting you!