Mystery
of truffle hunting
You will experience a truffle hunting demonstration with one of us and our best friend/dog, Nela, followed by an excellent truffle menu in the luxury restaurant with its glass atrium high above the rush of the city and overlooking Prague Castle and other medieval landmarks.
We supply all Czech Michelin-starred restaurants and during winter you can meet us in the most famous truffle-rich areas such as Piemont (Italy) and Provence (France). Because of that, we have the most amazing stories about truffles, their secret lives, and market (even the black one, mafia). We know why these mysterious mushrooms are one of the most expensive food in the world and we will tell you.
During this tour, you will evidence truffle hunting demonstration close to the city center in Petřín nature park offering one of the best views of Old Town Prague.
Historically, up to 50 kg of truffles were sold in old Prague markets every week in the full season. But now truffles are protected by law, so we will not harm natural populations. The experience will be a demonstration with planted truffles on Nela's dog training grounds.
authentic dog training
truffle hunting demonstration
delicious truffle menu
truffle gift
DURATION: 2.5-3 hours
PRICE: 45-90 €
When
Every day after booking (usually starting at 11:00 and 15:00)
Book your place HERE
Phone + 420 735 507 782
Email info@praguetruffle.com
Tickets are available directly from your guide.
Where
Meeting point is in the very center of Prague, near Tram stop Újezd, right at The Memorial to the victims of Communism – Pomník obětem komunismu in Czech (address: Újezd 415/15, Malá Strana). You will meet there your truffle hunter guide with dog Nela. We will move few hundred meters to nature monument Petrin for the truffle hunting and dog training demonstration. You will be surprised which nature preserves and magnificent views could be found in the very center of Prague. But don't be afraid all tour is easily accessible for everybody.
Price
PER PERSON
90 EUR
Full truffle dish + gift
45 EUR
Children 6 to 15 years 50 % discount
Full truffle dish + gift
FREE – 0 CZK
Children to 6 years when eating with
parents + truffle gift 🙂
GROUP DISCOUNTS
10 % for groups of 5 to 8
15 % for groups of 9 or more
Do you want to know how train your own dog to search for truffles? Short show of K9 methodology for nose works applied on truffles.
Look how the trained dog Nela is searching for truffles. Touch and smell real fresh truffles. Do you want to know how to make a fortune on the truffle hunting?
Enjoy our excellent truffle lunch or dinner in a luxury restaurant with the beautiful view of Prague Castle, Charles Bridge, and Old Town. Carafe with ice water included.
Fresh black truffle as our gift for you! You can store them up to 2 weeks and don't be afraid in our packing they will survive your travel to home.
Booking
Tour is available on request. Please select your preferred date in the calendar below and fill out the form. We will contact you within 48 hours to confirm the date of the tour or discuss other possible terms.
Our clients
What a unique experience in Prague! Petr is very knowledgeable in truffle hunting. He also knows Prague very well and was essentially a mini-tour guide to us. Highly recommended!
Petr is a lovely scientist who does an amazing job. We had an incredible time while learning about the truffles and walking around the park with his beautiful dog. It is something you must experience if you love the nature and how it works.
Amazing experience from an extremely passionate and knowledgeable guide. You not only experience what it is like to be a truffle hunter but also get to eat a delicious truffle meal and see one of the best views of Prague. Highly recommended!
The best sightseeing tour which I have ever took. Petr is very heartful and wonderful person! Also, we enjoyed the view of beautiful this Prague city!
Awesome experience!!! A must try!!! Really accessible and very fun once in a life time!
Blog
Truffles are mushrooms that spend their entire lives underground at a depth of 15-20 cm. We more than 200 truffle…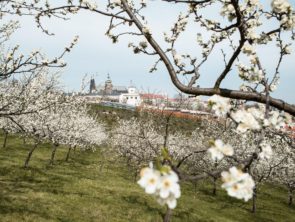 Prague; the city so beautiful that it was saved by Hitler… or so the story goes. Prague is a living and breathing…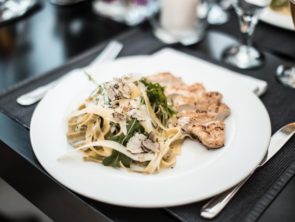 Truffles are called black gold or diamonds and are  favorite food of gods, kings and pigs.
Your Truffle Hunters
We are looking forward to meeting you!